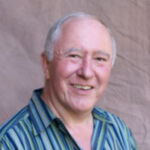 Richard Arnott received his S.B. in Urban Studies from MIT in 1969 and his Ph.D. from Yale in 1975. Richard was a distinguished economist and professor at the University of California, Riverside. Throughout his career, Richard made numerous contributions to the field of urban economics, particularly in the areas of land use and transportation. He was known for his innovative work on topics such as congestion pricing, urban sprawl, and housing markets. Richard has held editorial positions in the Journal of Urban Economics, the Journal of Public Economics and many other leading journal in urban economics. His body of work consists in over 100 articles, including some on the American Economic Review and on the Quarterly Journal of Economics, and he also edited several books. His research has had an outstanding impact, being cited about 20,000 times.
Relevant links:
---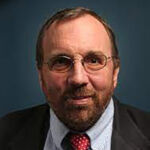 Stephen E. Cullenberg was a Marxist economist who attended Oliver Ames High School in North Easton, MA, and earned his PhD in Economics in 1988 from the University of Massachusetts Amherst.  Steve came to UCR as an Assistant Professor of Economics in 1988. He served as Chair of Economics (1997-98, 1999-03), Chair of Physical Education (2001-03), and Dean of the College of Humanities, Arts and Social Sciences (2006-14). He retired from UCR in 2016. He was a prolific author and co-editor of many books related to Marxism and economics, including "Whither Marxism? Global Crises in International Perspective" (Routledge, 1994) and "Sublime Economy: The Aesthetics of Economic and Cultural Value" (Routledge, 2006). He was also a dedicated teacher, having taught over two dozen different courses, and was honored with UCR's Distinguished Teaching Award in 1998. Professor Cullenberg was instrumental in building the modern economics department at UCR and was a leader in making UCR a more inclusive and welcoming place.
Relevant links:
---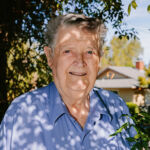 Mason Gaffney was born on December 6, 1923. Mason was a member of the UCR Department of Economics from 1976 to 2012 and his main focus was land and taxation.  His work aimed to highlight the importance of land as a resource and the ways in which it can be used to generate revenue for the public good. Gaffney was a prolific writer, publishing numerous books and essays throughout his career. His work included the books "New Life in Old Cities: Georgist Policies and Population Growth" (2007) and "Beyond Brexit: The Blueprint" (2016), as well as the essay collections "After the Crash: Designing a Depression-Free Economy" (2009) and "The Mason Gaffney Reader: Essays on Solving the Unsolvable" (2013). Gaffney's contributions to economics were widely recognized, for instance, Nobel Prize winner Joseph Stiglitz praised Gaffney's work, stating that "This wonderful set of essays, written over a long and productive scholarly career, should be compulsory reading." Even in his later years, Gaffney remained active and continued to produce work. In 2018, at the age of 95, he was still attracting attention for his ideas and contributions to the field of economics. His legacy continues to inspire and influence economists today.
Relevant links:
---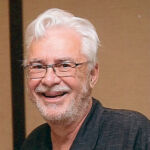 Richard Sutch was a Distinguished Professor Emeritus of Economics at the University of California Riverside and a Research Associate of the National Bureau of Economic Research. Sutch made significant contributions to various fields, such as collaborating with Roger Ransom to form the Southern Economic History Project, which was responsible for the publication of several articles dealing with slavery, emancipation, and the rise of debt peonage in the postbellum South. The SEHP supervised the collection of data on Southern farms in 1860, 1870, and 1880, which formed the basis of their book, One Kind of Freedom: The Economic Impact of Emancipation (Cambridge University Press, 1977). Sutch also spearheaded an effort on behalf of the academic community to compile a new edition of Historical Statistics of the United States, Millennial Edition (Cambridge University Press, 2006), which provides a comprehensive compendium of statistics drawn from over a thousand sources and recording every aspect of the numerical history of the United States.
Relevant links: